Congratulations to The Chocolate Laser Eye Kittens team for taking first place in the NEF's Virtual Trivia Bee!
On Thursday, March 11th, the NEF held its first ever virtual Trivia Bee with 50 teams and nearly 300 participants. Teams included teacher, administrator, and student representatives from each of the Needham schools, many community organizations, and over two dozen family and neighbor teams. After 5 lively rounds of trivia, including categories from science, to teen culture, to Needham history, The Chocolate Laser Eye Kittens team took first place! They were closely followed by the Bird Brains of Birds Hill in second place, and Rockets for 100, Alex in 3rd place.
Creativity abounded with the naming of their teams, including the Best Team Name category winner, Eliot PTC's Nerd Immunity. Best costume went to the To Bee or not to Bees team in full Shakespearean garb, and the Best Zoom Background went to The Council of Sarahs and Js who were joined by a beach-going Superintendent Dan Gutekanst!
The NEF is grateful to all of the participants, advertisers, raffle donors, and event sponsors who made this event a success, raising over $22,000 to support innovation in the Needham schools.
The event will be broadcast on the Needham Channel starting on April 1st at 8:30 p.m. and continuing throughout the month of April.
Check out some pictures from the event below. More coming soon!
1st Place – The Chocolate Laser Eye Kittens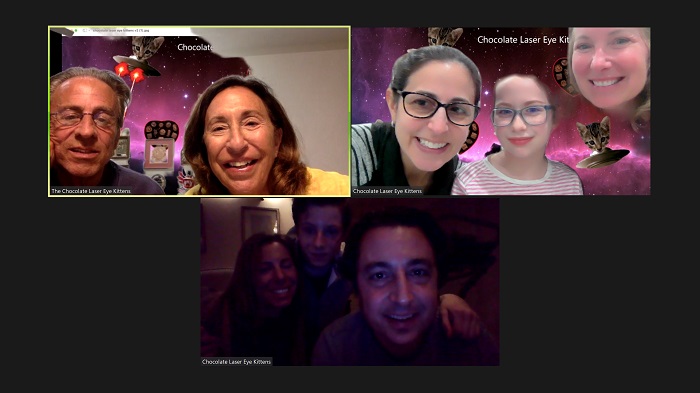 2nd Place – Bird Brains of Birds Hill
3rd Place – Rockets for 100, Alex
Best Costume – To Bee or not to Bees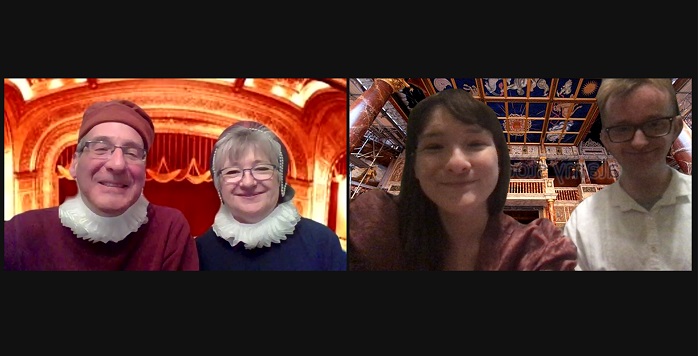 Best Zoom Background – The Council of Sarahs and Js
Best Team Name – Nerd Immunity